A pastor friend of mine from Colorado recently sent me this photo. During these difficult days, sometimes, a little humor helps.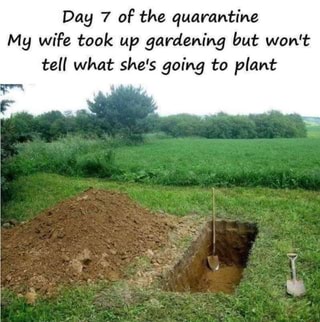 We all face these days in different ways. We cry. We get angry. We withdraw. One minute we're grateful for some extra time at home with our families, and the next minute we can't wait to get back to work and to see our kids off to school.
Three years ago today (April 21), I was sitting in an elders' retreat listening to our guest speaker share from Psalm 107. I was so moved by what he shared that I wrote in the margin of my Bible, "4-21-17: Elders Retreat," to help me remember the insights gleaned from this passage. Every year I read a Psalm a day, and guess what Psalm was set aside for my reading today? Psalm 107. Coincidence? I don't think so.
Psalm 107 is a treasure trove of the process of dealing with pain by trusting in the steadfast love of the Lord. The psalms are songs compiled as the Hebrew hymnal used through the centuries by people of faith who often faced times of doubt. Sounds kind of like us sometimes.
This song, Psalm 107, comes complete with bookends and four verses with a refrain and chorus that guide us through a process of facing some of our darkest, deepest days.
The process begins with the first bookend of God's steadfast love which endures forever (verse 1). How do we face our days of uncertainty? By focusing on what is certain—God's steadfast love.
Then we move to the four verses, all describing a different scenario of trouble and dismay. "Some wandered in desert wastes" (verse 7). "Some sat in darkness and in the shadow of death" (verse 10). "Some were fools through their sinful ways" (verse 17). "Some went down to the sea in ships" only to face "the stormy wind" (verses 23, 25).
Though not the full range of difficulties we face, each description reminds us that in whatever we endure, our human plight is universal. We are not alone.
Here is where the song shifts to the refrain and chorus of crying out to the Lord (whose steadfast love endures forever) and receiving God's deliverance. In all four descriptions of devastation, "… they cried to the Lord in their trouble" (verses 6a, 13a, 19a, 28a), and "He delivered them from their distress" (verses 6b, 13b, 19b, 28b).
And the song ends with the final bookend, which reminds us to consider "the steadfast love of the Lord" once again (verse 43).
Application? When you find yourself at wits end and don't know what kind of hole you're going to dig in your garden, try this. First, shift your focus from the uncertain world around you to the steadfast love of God. Second, acknowledge the reality of your plight, struggle and pain. Third, bring God into the equation by crying out to Him in your trouble. Fourth, wait on the Lord, and see how He brings deliverance.
You are not alone. God will never leave you nor forsake you (Hebrews 13:5). And we, as a people of faith in our steadfast God, will not abandon one another. We wait on the Lord, and deliverance He will bring.
"But they who wait for the Lord shall renew their strength; they shall mount up with wings like eagles; they shall run and not be weary; they shall walk and not faint" (Isaiah 40:31, ESV).